This week's theme is
IN MEMORY
.
I thought I would want to skip this theme
as I could be quite emotional with the recent
few bad happenings in my life…
but I would want to dedicate this post
IN MEMORY
of my loyal stray cat, Mimi.
She was gone along with her 2 months' old kitten
in a freak car accident while crossing the road…
I missed her breakfast call each morning…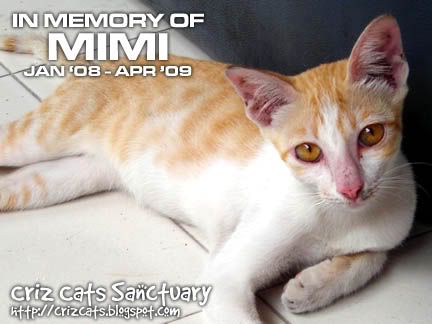 There were also a few more strays that I had helped
on some limited funds I had months ago…
but their fate and destiny were not within my control…
IN MEMORY
of some of the greatest kittens
that had left some smiles in my life…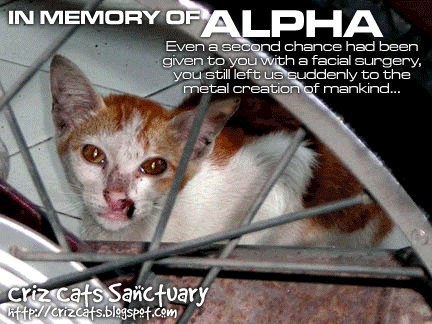 THANK YOU FOR YOUR TIME AND VISIT!

For those
PhotoHunt
members, please click Mister Linky above and enter your information for easy tracking.
Thank you and have a Nice Weekend!