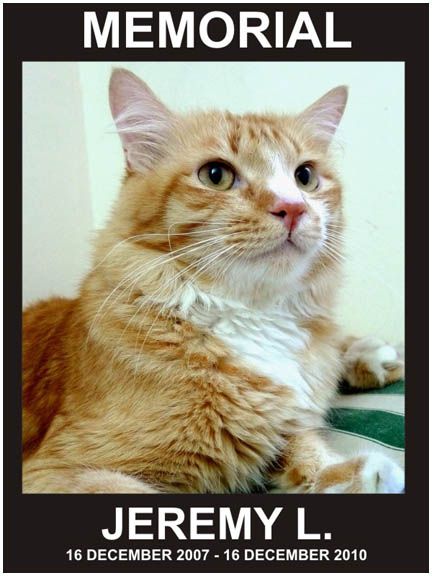 No words can describe
How sad and empty I feel today
Especially when it's your birthday.
Why did you have to go away suddenly
And leave a big hole in my heart
When there was hope for you to exist?
What I'm suffering now seems so unfair
As my love for you has never ended there.
I'll cherish the moments I held you in my arms
with you gracing me always with your lovely charms.
A million words and tears would not change the fact
That you would never ever come back.
I'll brave the bitter grief that comes
No matter how sad I had become
As I know that you're on a safer ground now.
Rest in peace my Jeremy, my son...
I'll held tight the memories of
My love for you forever and ever...