This week's theme is
NUMERICAL
.
There's something
NUMERICAL
in life
that kept us in distress at times…
Monthly Family Budget! :P
Finally, the kitties realized that
maintaining a family is not
as easy as it may sound…
especially when it's in US dollars…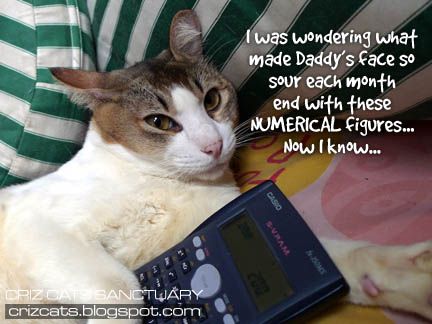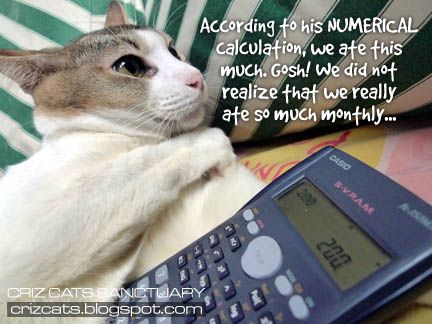 THANK YOU FOR YOUR TIME AND VISIT!
HAVE A NICE WEEKEND!

HAPPY PHOTO HUNTING!