Oh no~ Not again! This time I got owned by the latest addition to the J Family Kitties. He's around 8 months old. He's Johann which carries the meaning of "God's gracious gift". He's a gem indeed with an obedient characteristic just like my deceased
Jeremy
.
Ever since the passing away of
Jerry
, the "capnapped" of Jose and the relocation of Jiro from the former adoptions of the SP Kitties, I have decided to stop adopting anymore. The recent two cases of Jimmy's critical emergencies had already strained my budget to the max. Another kitten in the household would have caused more injuries. If not for the pleas from a poor Indian family due to his safety in a neighborhood full of temperamental stray dogs, I would not have taken him in. Poor fella~ Did I get hypnotized by his charisma? I won't know for sure~ LOL!
At first glance, Johann looks real clean and fluffy but little did the Indian family know that he has traumatic bad scars due to some dog bites. The sight of his injuries hurt me. I really need to get him to the vet for immediate attention as there were many deep wounds on his tummy. It could turn septic any moment now.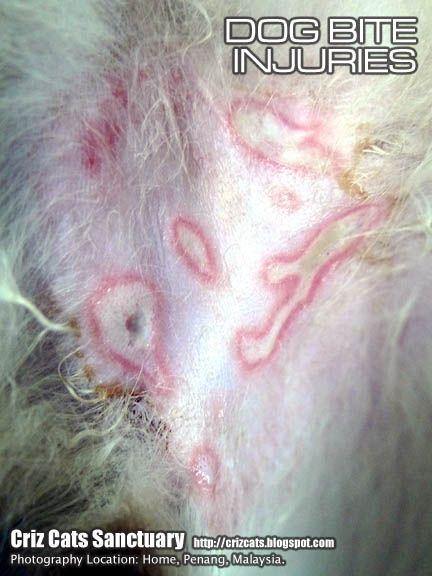 Now I'm Johann's new slave~ Haha~ He can be real demanding you know? But I love him! Friendly, adorable, cute, attentive, polite, etc are some words I can describe on him after just a few hours of our relationship. :)
He really felt the comfort and safety in my home now. Within less than 2 hours, he was already claiming my lazy chair. Now where can I get a little siesta when I'm still not fully recovered from my flu? Sweat~
His one action made me very happy. I don't have to toilet train him as he found the sand box all by himself and did all his "businesses" there. He's real smart right? I won't mind pampering him more but there's one condition. Let's hope he won't act as if he owned me always~ LOL!