Finally, Jayson get to come home after four days at the vet's clinic. Though he almost has his full energy back, the swollen in his mouth still need some time to recover with strict medications. Boy… Am I glad that he could eat like a horse now, having the appetite to savor 4 cats' share of food in one go. Welcome home Jayson~ Best of health always~ :)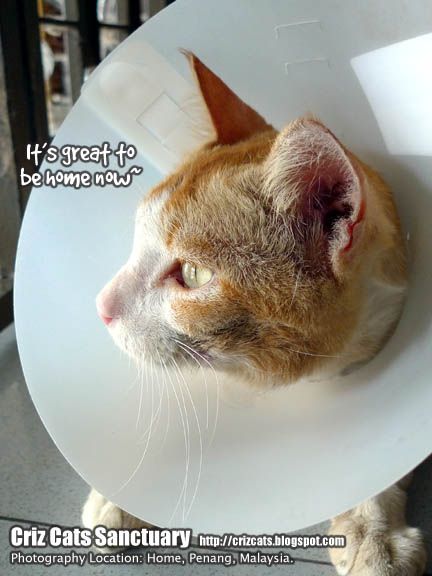 By the way, Mama Jessica celebrated her 6th Birthday on 21 March 2013, the day I brought Jayson home. She had a blast with lots of food and affections from everyone in the family, inclusive her Daddy Jr. whom also celebrated his birthday on the same day. However, there was a gate crasher, the new brat in the family, persistently wanted to get a bite on the cake before Mama Jess could dig in. Haha!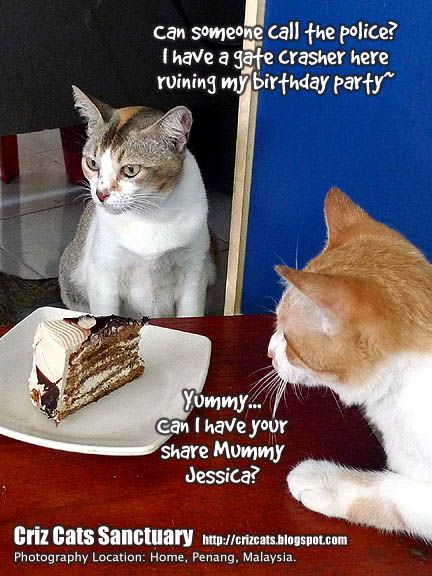 Just in case some of you might not be aware of, the little new brat in the J Family Kitties named Jordan L. was rescued from a high trafficked back alley on 14 January 2013. He was about 5 weeks old then, thus giving him a new birth date on 8 December 2012.
This young boy has grown quite handsomely to what he is today~ Chubby, Photogenic, Adorable, Affectionate & a bit too playful now… LOL!