This week's theme is
ADVERTISEMENT
.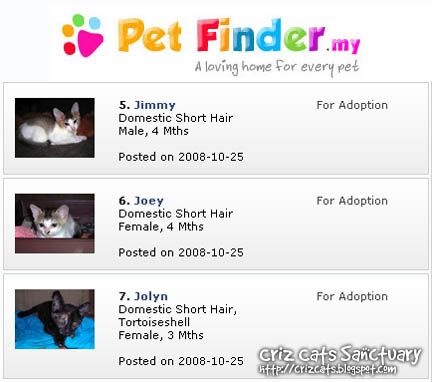 I did put up an
ADVERTISEMENT
last year
to seek adoption for my four-months old kittens.
Times had been really bad then when every single
cents saved would make a great difference.
Somehow, I managed to stretch the funds
not only to keep my beautiful babies but also
to help out some of the needy animals around.
It was a tough job but I felt happy to be able
to lend a helping hand on top of limitations.
Are the kitties happy now?
Why don't you ask them…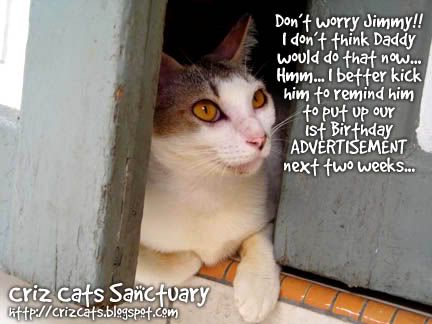 I would also appreciate if everyone could help me in a good cause
by clicking on the
ADVERTISEMENT
below.
The SPCA would get almost $2 for each vote by us.
Thanks for your compassion and effort to help a pet!
THANK YOU FOR YOUR TIME AND VISIT!

For those
PhotoHunt
members, please click Mister Linky above and enter your information for easy tracking.
Thank you and have a Nice Weekend!