This week's theme is
TIED
.
I have been
TIED
up with so many things recently
as I'm still in the midst of moving stuff to a new home.
After so many years of staying in the old premises,
you could imagine how much junks I've collected… LOL!
At least Mummy Jessica would no longer be
TIED
down
with the hectic taking care of the new house
since the new place would not have many wooden
areas for the kids to wreck… I hope so!! Sweat…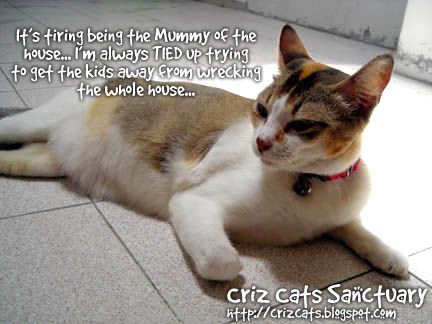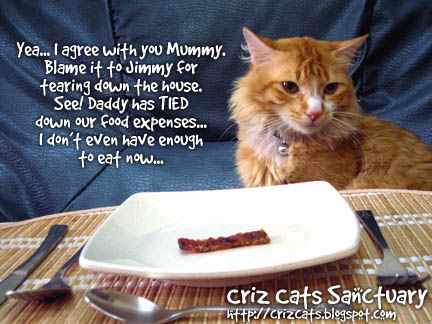 OMG! I hope the elderly women would be alright…
She should at least realize that that should not be
the way to handle a
TIED
dog… Haiz…
THANK YOU FOR YOUR TIME AND VISIT!
HAVE A NICE WEEKEND!