This week's theme is
BIRD(S)
.
Some time back, I had an injured
BIRD
delivered
to my doorstep by Mama Jessica.
I named the
BIRD
Jay.
It was slightly injured on the back
and was real lively when I tried
to nurse it back to health.
Unfortunately, it went over to the
rainbow the next morning.
I blamed Mama Jessica for murdering it
but she denied it with a good excuse.
I wondered how true that was…
Poor
BIRD
!!!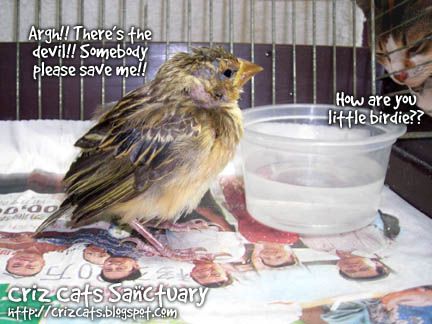 THANK YOU FOR YOUR TIME AND VISIT!
HAVE A NICE WEEKEND!