This week's theme is
BULKY
.
If you are speaking about bulks…
the J Family Kitties would surely make a
BULKY
lots
ever since all of them had grown up beautifully…
especially one orange furry one…
Jeremy… at the rate he has been eating
so many times a day…
No wonder my bulks of notes are getting thinner each day!!
LOL!!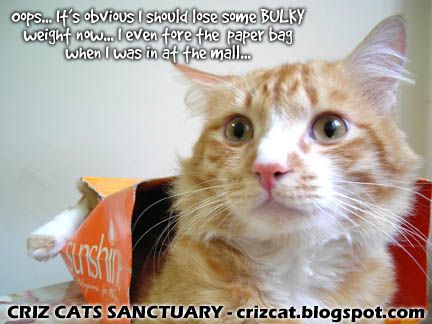 THANK YOU FOR YOUR TIME AND VISIT!
HAVE A NICE WEEKEND!