This week's theme is on
METAL
.
Jimmy is on a food craze after the
Thanksgiving dinner we had yesterday.
I'm beginning to get worried now
if he's planning to stay on that
METAL
plate until Christmas…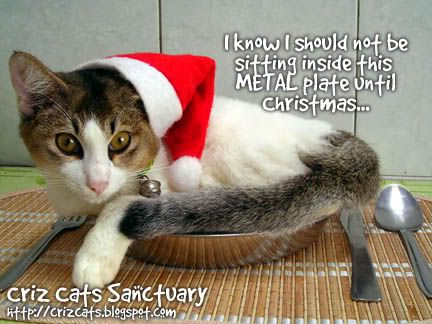 I think TN Chick overlooked the repetition
of this theme this week.
We had one on 22 March 2008.
You can watch my
earlier post
here.
THANK YOU FOR YOUR TIME AND VISIT!
For those
PhotoHunt
members, please click Mister Linky above and enter your information for easy tracking.
Thank you and have a Nice Weekend!