This week's theme is
ARTIFICIAL
.
We have often come across many things in our life,
physically, materialistically or emotionally related
which could be real
ARTIFICIAL
…
Sometimes, it hurts to find out the reality…
Sometimes, it would give some mystical suspense…
Sometimes, it would take time to mend our hearts…
But… it's part and parcel of our life journey
to grow up to be stronger to face the world…
Let's look at how Jeremy would look at it instead…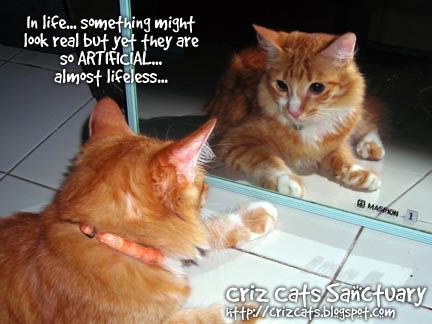 THANK YOU FOR YOUR TIME AND VISIT!
HAVE A NICE WEEKEND!