This week's theme is

TWISTED

.
Since I'm not feeling so well this week,
I would just post up the most memorable
TWISTED

case that happened in
the J Family one and a half years ago.
At that time… boys would be boys
and both Justin and Jeremy were
into extreme sports…
Results…

TWISTED

hands!
Come to think about it…
Both of them surely grown up a lot now…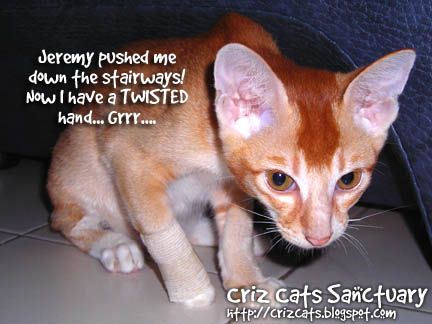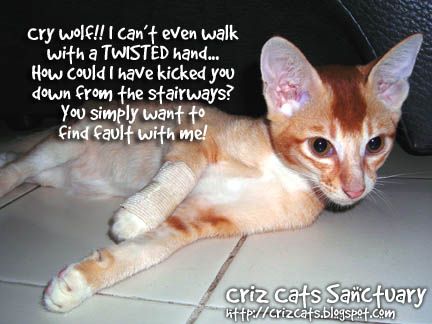 THANK YOU FOR YOUR TIME AND VISIT!
HAVE A NICE WEEKEND!