This week's theme is on
FAMILY
.
This shot was taken in early September when
Jolyn first came into the J
FAMILY
.
Unfortunately, Papa Jonathan ran away
from his
FAMILY
duties as usual.
You can see that Jolyn was under interrogation
for peeing outside the
FAMILY
litter box.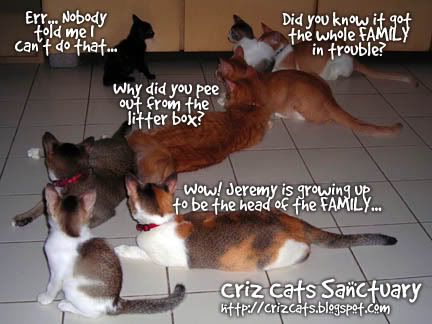 Jeremy was acting as the future
Head of the
FAMILY
by teaching Jolyn a lesson.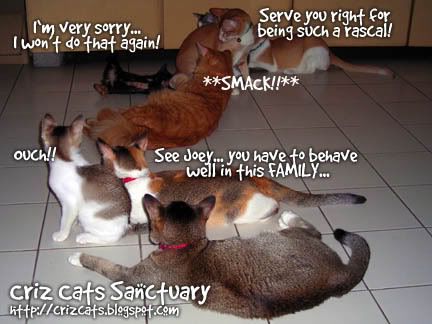 THANK YOU FOR YOUR TIME AND VISIT!

For those
PhotoHunt
members, please click Mister Linky above and enter your information for easy tracking.
Thank you and have a Nice Weekend!
Jeremy – Getting better
Jimmy – No changes, still same problem
Here I go getting the whole place disinfected again!!!