This week's theme is on
SAD
.
What a coincidence the theme depicts how I'm feeling now!
Yup! I'm feeling
SAD
!
My baby, Janice has not been getting well
ever since she was struck with a mysterious illness.
There are full of
SADNESS
in J Family
seeing Janice looking
SAD
all the time.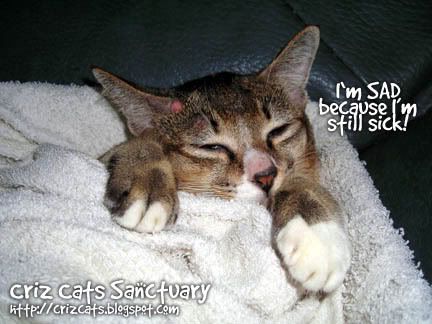 Jayson was the one who would spend all
his time looking after Janice.
He is real

SAD

!
Joey tries not to show her
SADNESS
in front of her sister
but rather to share her little warmth with her.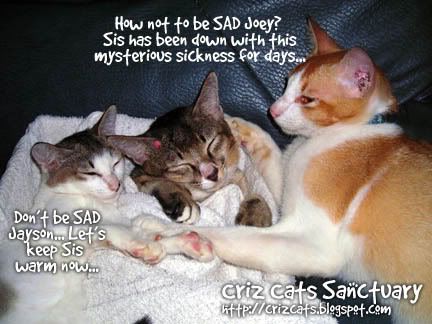 I feel

SAD

and it hurts a lot looking at
Janice's little weak body.
Now I feel worst knowing that
she's about to have a fever.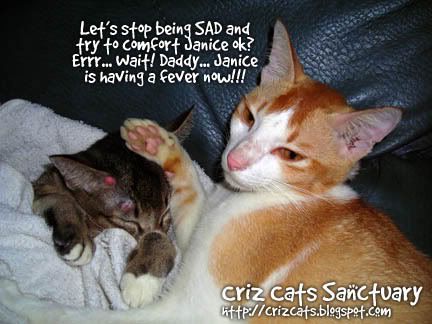 I MIGHT BE BUSY RESPONDING THIS WEEK
DUE TO FATIGUE TAKING CARE OF JANICE.
I HOPE YOU ALL DOESN'T MIND MY ABSENCE.
THANK YOU FOR YOUR TIME AND VISIT!

For those
PhotoHunt
members, please click Mister Linky above and enter your information for easy tracking.
Thank you and have a Nice Weekend!