This week's theme is on
SPACE
.
When you have 9 cats in the house,
you would need all the
SPACE
around
to make them happy…
Do you think that's the only
SPACE
you have to worry about?
No… there are more to that
in order to have a happy cat family.
One main one would be to meet
their demands 24 hours a day 7 days a week…
Read on…
Now you know why I have been staring
into
SPACE
all the time?
Their demands are getting
weirder and weirder each day…
Sweat~~!!!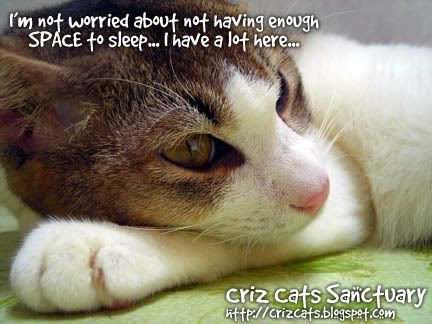 THANK YOU FOR YOUR TIME AND VISIT!

For those
PhotoHunt
members, please click Mister Linky above and enter your information for easy tracking.
Thank you and have a Nice Weekend!