Whenever I see the photo of 3 month's old little Patch, I could vividly remember how active he was at such a tender age. He was quite a jumper and would greet me whenever I was there at his bean's shop. He can be quite a licker too at the way he gave me all those little wet smooches on just any place he could get his tongue on. One thing I could not stand was the frequent chaining on his neck whenever his beans were running their open door business. Being a pedigree as well as a hyperactive pup, letting lose such a cute dog would surely pose more danger of being stolen or knocked down by a car.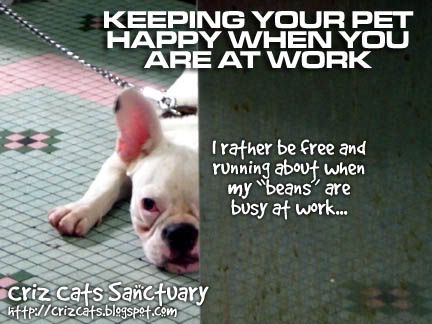 How I wished they have such great
doggy daycare
facilities where my cousins lived in Sydney where Patch could at least get the best of life in a lease-free environment attended by qualified veterinary nurses, groomers and animal behaviourists. That sure would be heaven for the little playful Patch. I could imagine him running all over the specially created playground meting up with new friend of all breeds and sizes.
Gosh! They even do have a place one can call home. How Lovely!

A rocking chair with pups of the same age would be real fun too.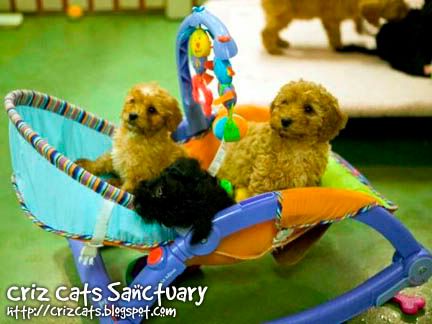 Even their staff can be real fun to be with and love playing "peekaboo".

What about the best of sun bathing after a nice dip into the doggy pool under the watchful eyes of the "slave beans"? LOL!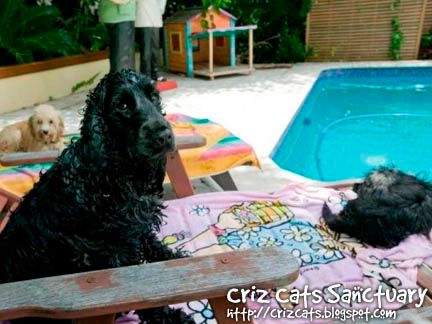 For those who love to have a wagging tail as a buddy, there are even
cavoodle puppies for sale
here in the Sydney doggy daycare centre provided your kitties agreed with them. :P