This week's theme is
UTENSILS
.
Having many kitchen
UTENSILS
around can be useful
if you are a good cook with enough of knowledge
to detect what's right and wrong.
If I were to be a beginner,
Jimmy would have had the worst nightmare of his life…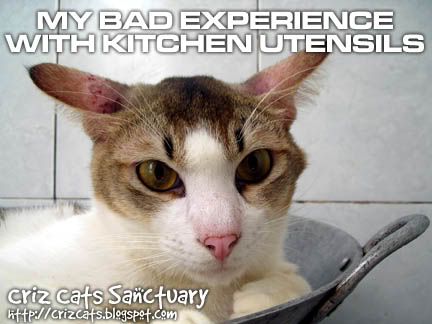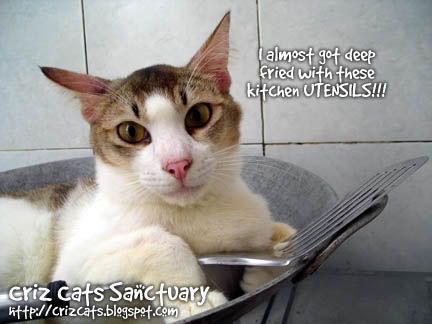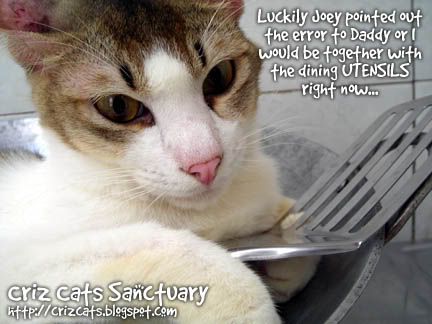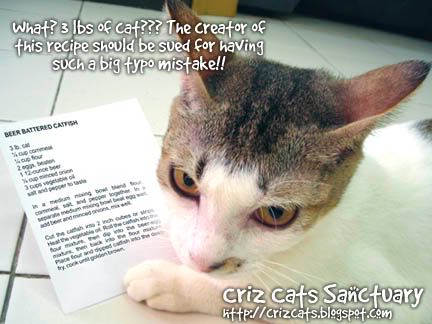 Disclaimer: No cats are directly or indirectly harmed during any duration of the photography. This is to show what would happen if someone really took it seriously to use whatever ingredients that have been stated in a recipe… even if there were to be any critical typo errors in it…

THANK YOU FOR YOUR TIME AND VISIT!
HAVE A NICE WEEKEND!