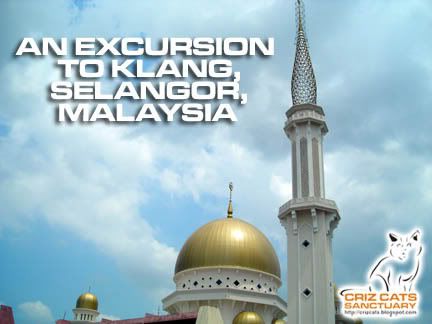 The J Kitties finally had the chance to go for a trip to visit their far away cousin down south in one of the towns called Klang within the state of Selangor, Malaysia with Daddy Criz. It was a long trip and finally they reached their cousin's forever home which is a Goddesss of Mercy temple. The temple was very beautiful even before they went into it.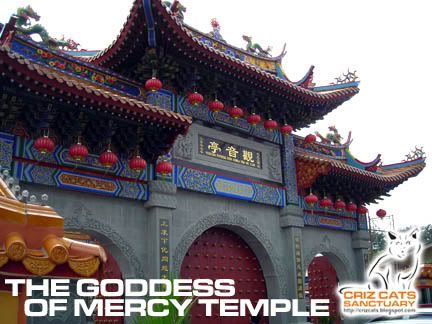 Upon entering, their Cousin Tangerine was already waiting at the door to welcome them. He was such a sweet kitty. He showed the J Kitties around the compound.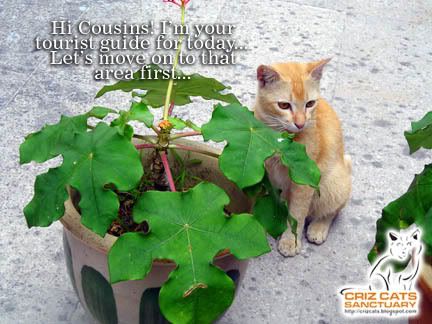 The J Kitties were amazed with the place but somehow some uncanny incidents did happen there. It was so mysterious that they were still talking about it now.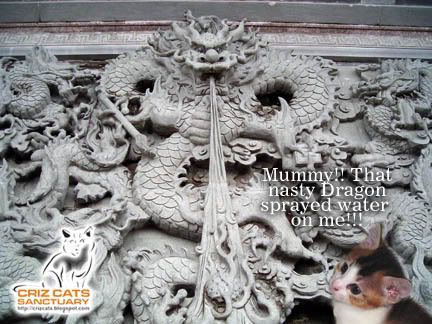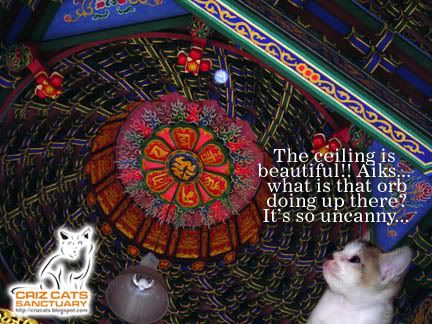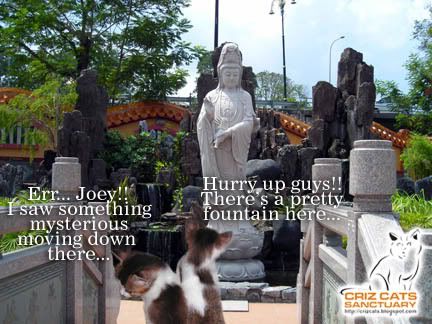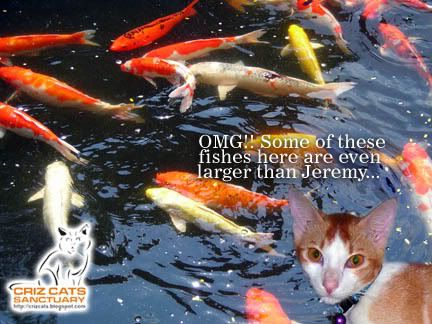 Everyone had fun but it was a tiring journey. They will be posting up more of their mysterious encounters later.