This week's theme is on
VIEW
.
There are many meaning to the word
VIEW
.
It can be a
VIEW
through a key hole.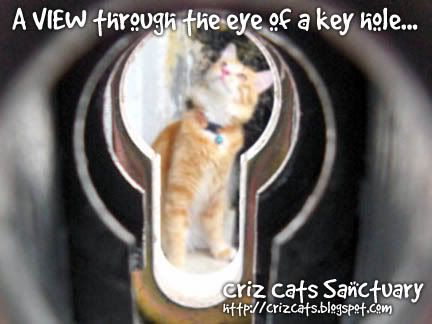 It could also mean the range of vision or
VIEW
of a cute little kitten hiding behind a fence.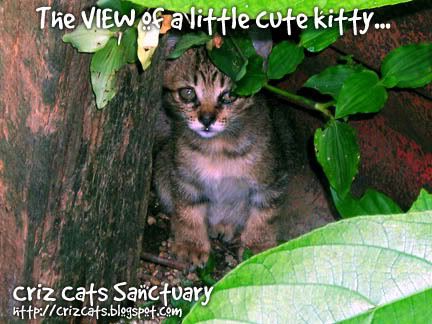 Well, I get this sort of
VIEW
or inspection from
quite a number of strays as this one here.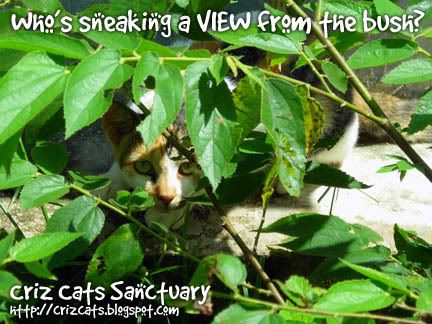 THANK YOU FOR YOUR TIME AND VISIT!
For those
PhotoHunt
members, please click Mister Linky above and enter your information for easy tracking.
Thank you and have a Nice Weekend!