The link above is where cat lovers all over the world gathered and share their updates on their pets on every Tuesday. Feel free to drop in if you are a cat lover.
I'm kind of late in posting up this week as I had one too many so called "emergencies" in hand happening all at once within these few days. I'm truly exhausted from all the running around as I'm feeling a bit feverish with some body pain now.
Firstly, Mama Jess gave birth to two charming looking babies, Jimmy and Joey. Both are "growing up" too fast within 3 days. Just look at their sizes now. Amazing right? Well, it could be just an optical illusion due to seeing them being born wet and now so fluffily dry and cute.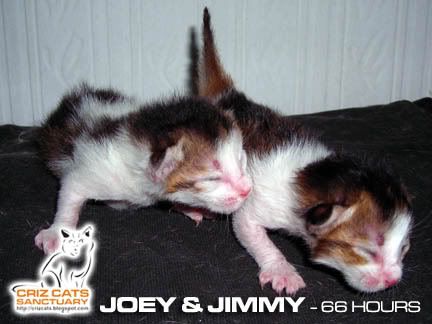 The next morning, I woke up to find little white rice like tapeworms in the stool of some of the J kitties. Frankly speaking, I do not even know they belonged to which kitty. But once discovered, I have to deworm them immediately before one spread to the other. They just had their pills taken not long ago and I hope the problems would be solved by the end of the day.
The worst thing that ever happened to me was to take my blood test results from the lab. Some results improved compared to the last test I took but my cholesterol level went up 40%. I have to cook more healthy meals at home now instead of eating out all the time, which would be quite a difficult task for me with all the mischievous brats growing up so fast. I hope I would be able to achieve that to be healthier to provide them with the best attention they are entitled to.
Since Papa Jonathan prefer to stay out most of the time, I did not notice well enough that he had lost so much weight. He has gone from a bubbly man cat to a bamboo stick cat. He did eat a lot all the time but since I changed the brand of the cat food (the other was out of stock until now) he usually takes in, he barely touches his food. I got panicked and took him to the vet for checkups. Phew! He was declared healthy but the vet advised me to keep an eye and study closely what his diet was. I did some test this morning and found out that he will just take a bite or two on semi-wet cat food, half if it's dry but a whole plate of freshly cooked chicken meat. The rest of the kitties had no problems with the food, except Papa Jonathan.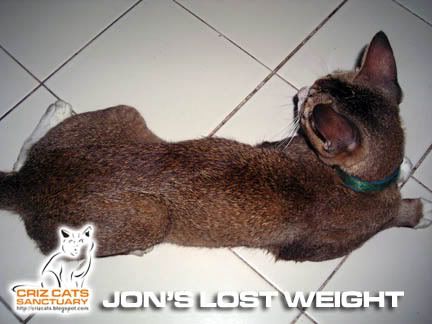 Subsequently, with the high price of chicken meat here now, I have decided to try him on other food. To my surprise, he gobbled up Bubble's (my pet dog at my parent's place) dry food. What? Am I having a dog or a cat at home now? Papa Jonathan is consuming dog food? Well, it's better than him not eating at all. I have to find other solution fast but I guessed it won't be harm at all for him to take Bubble's dog food at the moment until I find other alternatives.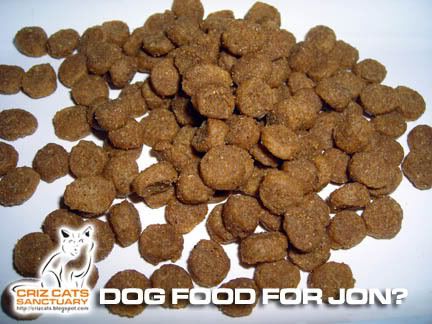 This morning, I had to take my parents to the eye specialist for their annual check up. Mum had a minor laser surgery to correct some faults the doctor did earlier. Everything was fine for her now but my Dad had been diagnosed with mild glaucoma on both eyes which will need surgery in a few months' time. I guessed somehow when age catches up, one could not avoid this problem as it is quite common amongst elderly people.

When I came back to my place, I saw blood spots all over my living room. I suspected that one of the Js had caught another creature in the house but there were no signs of any battle and all the kitties looked innocent. I had a hard time cleaning up those blood stains. Just as I was about to sit down for a rest, I saw more blood stains on the floor. I quickly grabbed hold of all the kitties and check their bodies thoroughly. Gosh! Mama Jessica was bleeding from the post delivery. It had never happen before. I had to rush her to the vet. Luckily, the vet comforted me that it was normal for a mother to bleed after delivery but I have to keep an eye on her in case he bled continuously for days. I hope that this will not lead to excessive hemorrhaging which could be fatal. I will just pray for her speedy recovery.