Errr… I am not sure about the growing up part but to me they are all still kids. In fact, I think I am growing old with more white hair popping up here and there. You want to know why? Just ask the kids. They have been coming up with new and weird tricks that not even their parents would think of. The latest stunt of playing with dish washing sponge almost landed me in hospital. Gosh… if they want to help me with the cleaning of the floor, they should learn how to use the mop! Don't tell me that this Daddy has to wear crash helmet even in the house? Haha…
Now, here's what Janice has been doing trying to claim her property. Sit back and enjoy the show.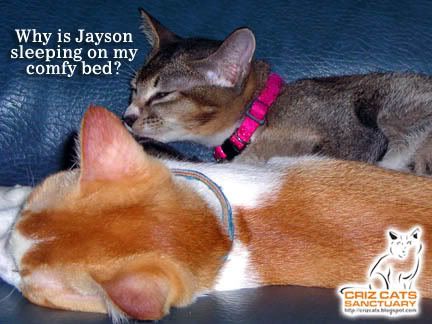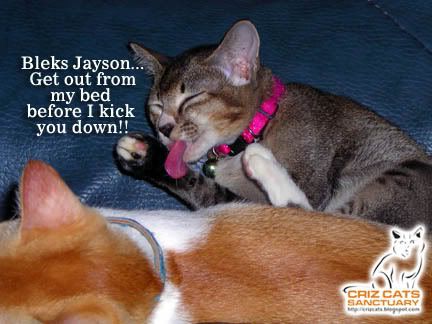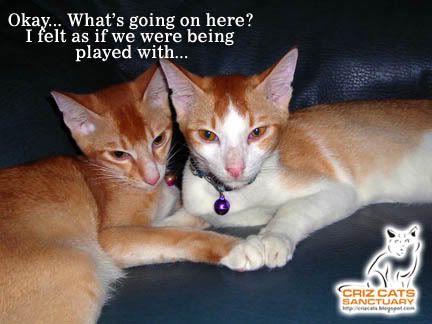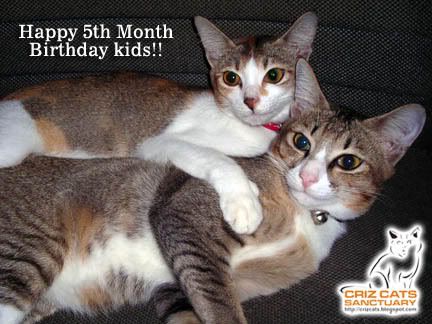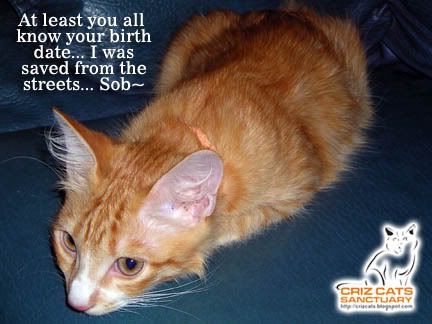 Oh oh… it sounded like someone is not happy with Janice, Jayson and Justin celebrating their 5th month birthday. Poor Jeremy… I think I ought to set a date for his birthday. I could not decide as he is of a mixed breed and his size is almost as big as Mama Jessica now. To me, I felt that he should be 2-3 weeks older than the triplets. Should I set his birth date earlier or should I just let him share the same birth date with the triplets. Any ideas? Please do let me know in the comment box. Thanks.