The link above is where cat lovers all over the world gathered and share their updates on their pets on every Tuesday. Feel free to drop in if you are a cat lover.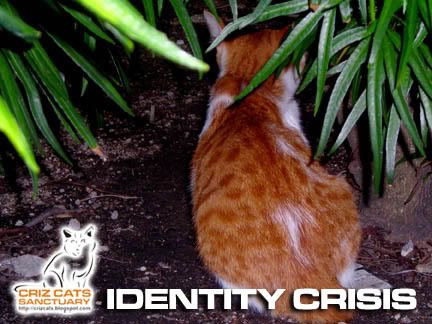 JEREMY!!! Get out from that dirt and come back into the house!!! Did you hear me call you Jeremy???!!! Gosh! This kitty of mine is getting more stubborn each day. What is it so interesting in the garden that he would ignore my call? I better go and get him in and give him a warm bath. I would not want him to make paw prints all over my clean floor.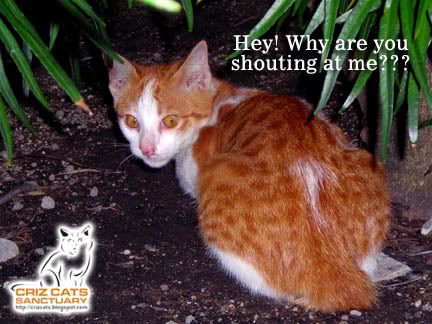 Aiks!!! This is not Jeremy!!! Who are you then? Gosh! It is another new stray in the neighborhood. Why have I not notice you before? You are so beautiful and cute. Errrr… I can feed you some food but I cannot let you come into my house. SIX!!! That's the maximum I can handle now and I am going bonkers every single minute. Hmmm… now where is that rascal Jeremy? Oops… I thought that is Jayson sleeping on the chair just now. I better find Jayson before he gets bullied by that Mafia King of the neighborhood. Where are you Jayson???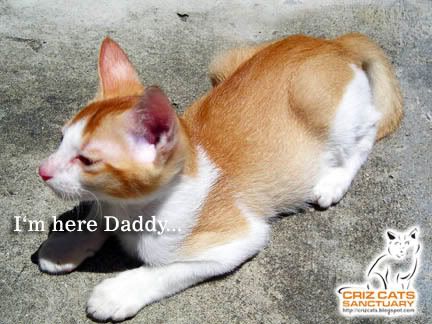 I do not know what has happened but I am a blur case these few days. How could I have mistaken the identity of my kittens? I am most certain that my eye sights are still in good condition. I think I better make an appointment to see my optometrist tomorrow. Is this a sign of old age or depression from the ever mischievous J Family members?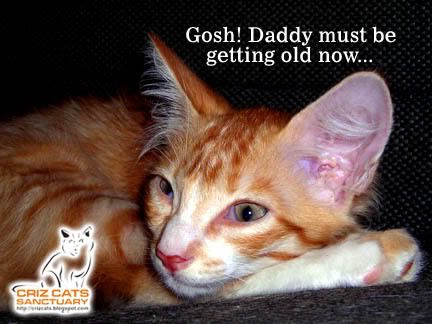 JEREMY!!! SHUT UP!!! :P