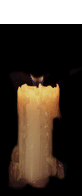 The night was cold, wet and long,
With stuffy nose and hoarse throat.
Trying very hard to sleep but not for long,
As the mind was filled with many wildest thoughts.
Walking here and there wondering what I could do,
Ended up praying hard for a brighter tomorrow.
Hope is all I had in my mind now,
By lighting a candle on this windless night.
Hoping that this flame of brightness,
Would be your guiding light.
Hoping that it would give you some warmth,
To ensure that you will be alright.
Oh Mama my beloved Mama,
Please come home soon.
How could you leave your babies,
Without saying a word?
They are crying every night,
In hope of your Motherly Love.