UPDATED!!! MISSING ZOEY
Jamie is devastated as her 4 years old beagle, Zoey, had gone missing since 24 April 2008. Please display this badge in your blog and get your friends in Franklin, Kentucky, USA to help find Zoey.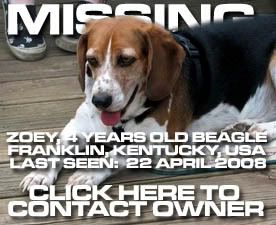 This week's theme is on UNIQUE / FUNNY SIGNS.
SIGNS are mean to direct or pass certain messages across to the people.
Sometimes, people might have different perception on the messages.
Although I'm from the advertising sector here in Malaysia,
I still think that the advertising agency which handled this
BILLBOARD here ought to be shot for not doing proper researches and
test run before setting up such a huge BILLBOARD.
Two of the complaints that I had received are that the two figurine up there
looked eerie especially when you are traveling alone after midnight.
Moreover, they looked rather risky and insecure
for those people traveling below the BILLBOARD.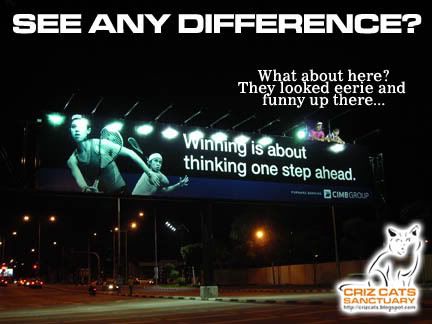 As for the second complaint, just read and understand
the message in the BILLBOARD.
Janice will tell you here about the combination of the two figurines and the message as in the BILLBOARD meant to most public.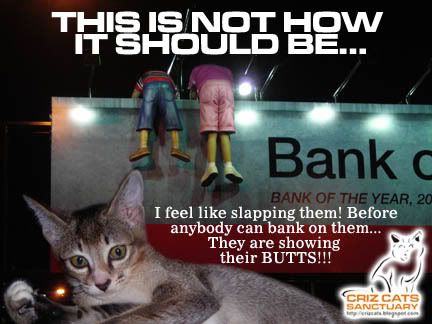 THANK YOU FOR YOUR TIME AND VISIT!
For those PhotoHunt members,
please click Mister Linky above and enter your information for easy tracking.
Thank you and have a Nice Weekend!