When you were inactive, weak and lying in bed, you tend to see things in details that you would never had taken note when you were busy with your daily life. I was sick and getting up to move about was like trying to walk straight as a drunkard. The room seemed to be twirling and twisting nonstop. Most of the time, I would be in such a blur and confused state under heavy medication that I would rather stay in bed to avoid getting more headaches.
I would consider myself lucky, having every single member of the J Family accompanying me all the time, giving me the love and warmth to pull through this nasty mutated flu which I had for more than a week. This was the worst sickness I had in my whole life. Never had I encountered seven straight days of high fever although I was under the doctor's tight supervision. I thought I was a goner at the rate the body heat and pain was causing to my body. But I have one thing to strive for to keep me going strong - my J Family members. They cannot live without my love and care.
Papa Jonathan was such a quiet and nice boy. It was extremely rare to see him being so homely but I guessed he sensed my request for him to stay home to head the family, especially to keep a watchful eye over Mama Jessica who was still feeling the lethargy from the days she went missing.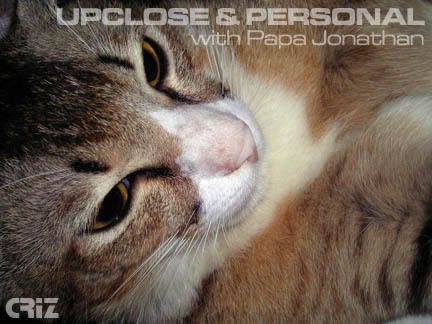 Mama Jessica herself was a charm. Not only did she jump onto my bed to sleep by my side. She was also very obedient to stay by her hubby's side under the warm wrap of his arms.
Jayson loved to lick and tickle my ears and occasionally will give out some soft purrs to ensure that I am still alive. It was irritating at times but I loved his concern for my health condition.
Janice has always being my doll. She would pushed her small furry body onto my face and let me hug her to sleep. Surprisingly, she has never struggled before under my warm and tight cuddle.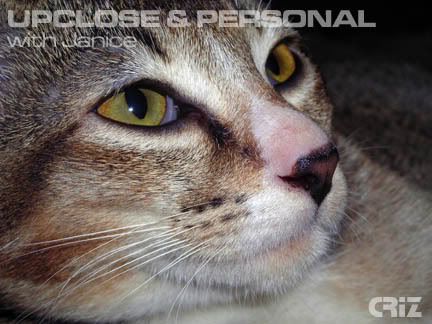 Justin was my foot warmer all the time. He would rub and rub his forehead onto my foot all the time to keep my feet warm. What a darling!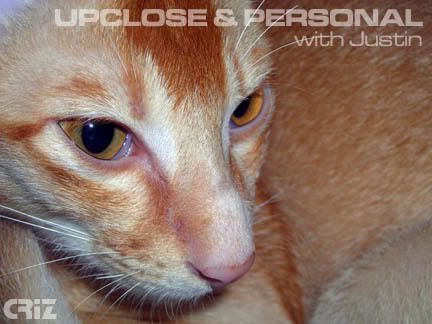 Jeremy, my living devil, was also in his best self. He would force his body onto my tummy and chest to keep them warm. Occasionally I would cough out but he would just stay there all cuddled up without any hesitation.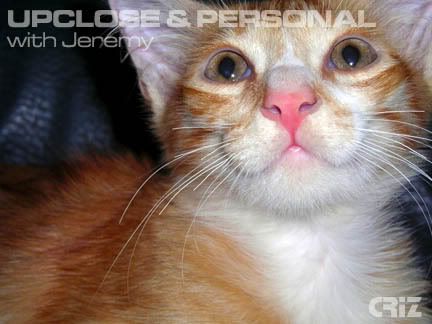 Gosh! These J Family members of mine are so loving and supportive during my time of sickness. How am I going to stop loving anyone of them from now on? In my mind, getting closer to them was not enough. It had reached the stage that I would love them even more by being up close and personal with every single one of them. Don't you think they deserved better as a family – my family!