Ever since I had taken Janice to get the stitches off and the two seriously ill boys, Justin and Jayson to the vet, my hands had been tied up with so many "side effects" of their injections. The two boys were vomiting and purging wherever they go, leaving trails of their "messes" in the open. To avoid infecting the rest further with their still unknown virus, bacteria or parasite, I had to keep trace of their whereabouts practically every minute of the day. One mess and I will be wiping, cleaning and disinfecting the whole area. Boy! I can tell you that this was not an easy task and it did tire me out easily.

Anyway, Janice did real well at the vet even before her stitches were taken out. She is now running, jumping about and playing as normal. In fact, she just broke my dish bowl barely few minutes ago. Sweat~~ Justin and Jayson were given a jab each as both of them were having serious infections with Jayson being the worst case. I hope to get both of them in stable conditions soon. I also wished that the rest will have better bowel movements soon as all of them were also infected somehow or other with their stools being muddy and yucky all the time.

Well, here's what happened when I brought the 3 kitties to the vet earlier this week. I would say, Janice has always been the brave one amongst all the J Kitties. Stay on for more.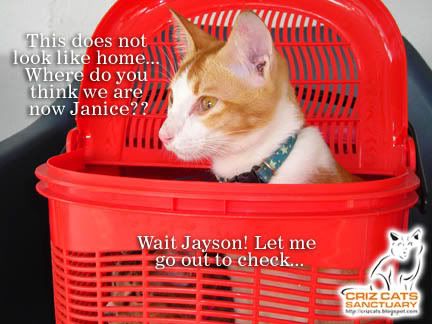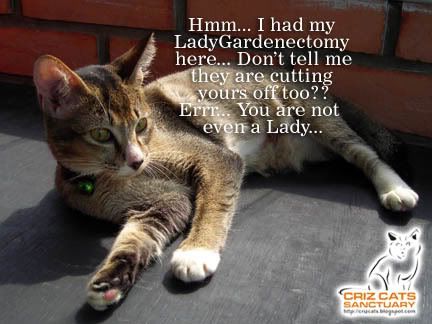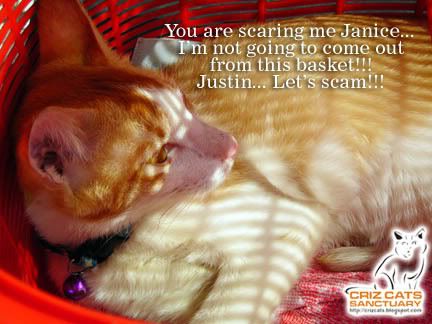 Moreover, it's tough to get the kitties to take their medications. I have to do it alone most of the time and not all of them were easy to handle, especially Justin who would act as though I was poisoning him with foreign substance. Is it really that hard to feed them tiny tablets and liquid medication? Well, I found out the hard way…