This week's theme is on

SUPPORT

.
To me, life won't be meaningful if
LOVE, COMPASSION,
MUTUAL UNDERSTANDING and

SUPPORT
don't exist in this world.
Just look at the J Family kitties.
They look healthy, strong and active with me
providing them with the necessary

FOOD SUPPORT.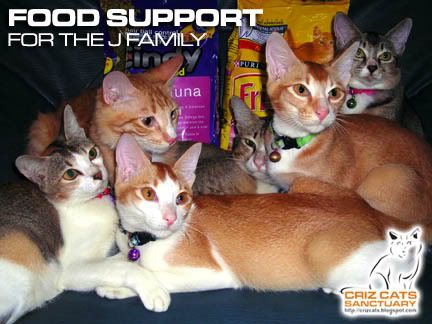 With a healthy and comfortable lifestyle in the family,
Mama Jessica was able to provide the best
LIFE SUPPORT

to the newborn twins, Jimmy and Joey.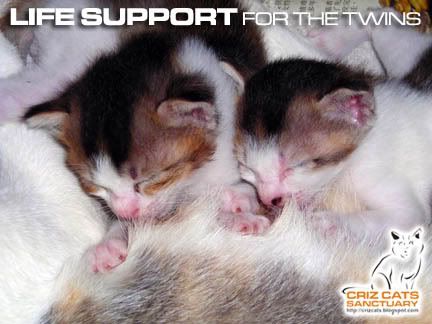 What about when anyone in the J Family got sick?
Just like the case of Janice after she had her operation.
I was there to give her endless of

MORAL SUPPORT

.
Sometimes, I will sit back and look at all the J Kitties.
They are so fortunate to have me around
to

SUPPORT

all their needs and wants.
What about those poor souls out there?
Are there so fortunate to get the

SUPPOR

T ever
to at least live a better life in the future?
Maybe yes, maybe no,
depending on the

SUPPORT

they are fated to have.
Their lives depend on your

SUPPORT

!!
Here are some of the other

SUPPORTS

that I have
done for the animal community within my neighborhood,
together with the help of a few great

SUPPORTERS
in the blogosphere from all over the world.
All I can say to you all is…
THANK YOU FOR YOUR KIND SUPPORTS!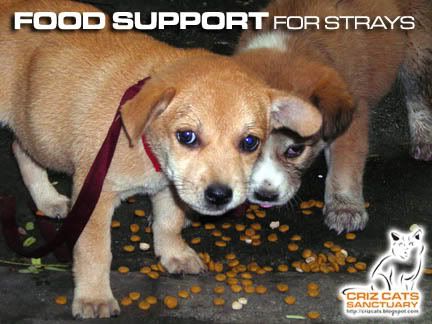 THANK YOU FOR YOUR TIME AND VISIT!
For those
PhotoHunt
members, please click Mister Linky above and enter your information for easy tracking.
Thank you and have a Nice Weekend!