The past few days, I was down with severe migraine problem which caused me to feel nausea and also sleep a lot. A little bright light from the computer screen itself will make me dizzy and sick. Luckily, I have a good friend around to help me handle the J Kitties' basic needs or else they would have been starved to death. Thank goodness! Things were quite normal for those few days with the twins playing nonstop and the rest lazing about for the whole day.

It was not until I opened up the front door just to get my mail from the postman. Suddenly, I heard a scratching sound coming from the garden sofa and went to inspect it. I saw one tiny skinny baby rat scratching at one corner of the sofa trying to hide itself. It was weak and scared.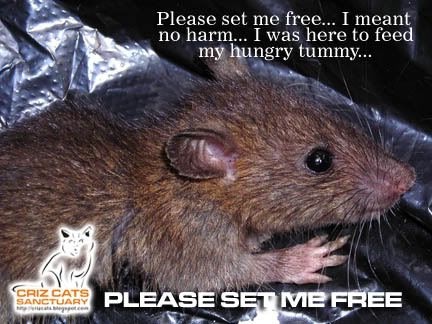 Don't tell me one of kitties preyed on it the night before? I was sleeping most of the time to have the opportunity to monitor who came in and who went out the previous night. It could not have been Mama Jessica as the twins were always attached to her. Who else could be the attacker? I was checking through each of the kitties but they gave me all sort of innocent answers…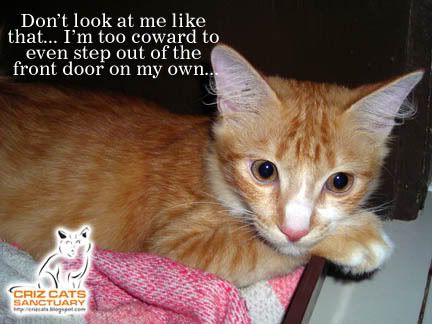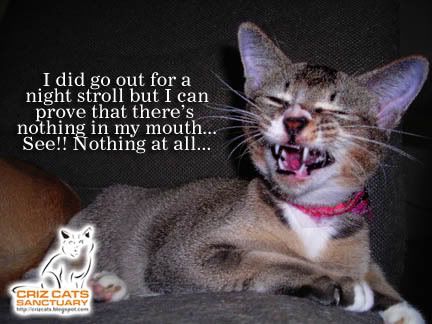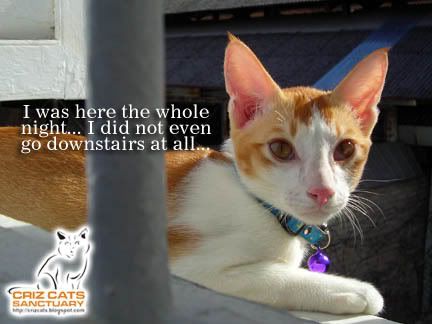 I am puzzle with what had happened. It still remained a mystery. Since I was still quite immobile, I managed to get my friend to free that pathetic sick looking rat in one of the far away garden. I hope I did the right thing but let's hope it will not return to my garden again. Hmmm… any one has any verdict on this mystery?