UPDATE: 11.35pm

Jayson is still not back for his dinner or supper. I'm getting real worried now. Where could he have gone to? Obviously he was not the type that would break out and never come home for any of his meals. Haizz...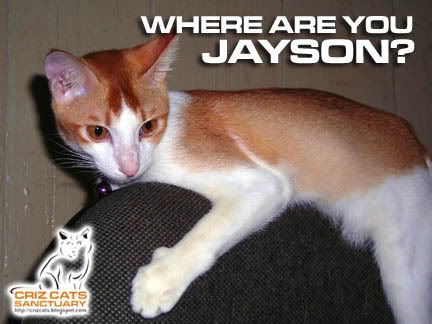 I was to write a post today but things turned out badly to spoil my mood. Jayson went missing right within the house itself. I have search the whole place thoroughly but he was no where to be found. This has never happen before as he was always punctual for his meals even if I were to allow him outside the house for a stroll. Just barely 11 hours ago, he was still playing with Janice and Justin. Where could he be now? He is still under medication and he has missed it this time. I'm real worried!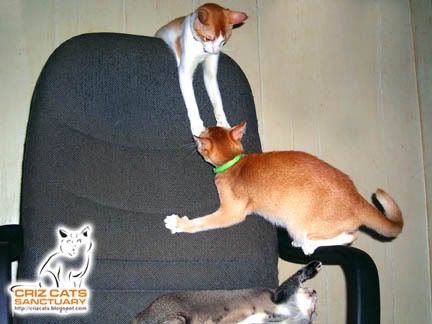 Note: I tend to get quite stressed up and emotional when things like this happen. Please do excuse my rambling.