The link above is where cat lovers all over the world gathered and share their updates on their pets on every Tuesday. Feel free to drop in if you are a cat lover.
When I got the birthday presents (Mickey and Minnie Mouse) for Jonathan and Jessica, I also pampered myself with a present. I got myself a Sleeping Kitty as my new pillow… haha :P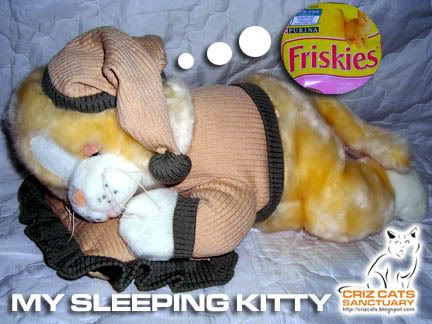 Unfortunately, Jonathan and Jessica did not get to put their paws onto the mice. The 4 brats snatched the mice before they could. Not only did they snatch the mice, they also snatched my Sleeping Kitty and my bed…sob~ sob~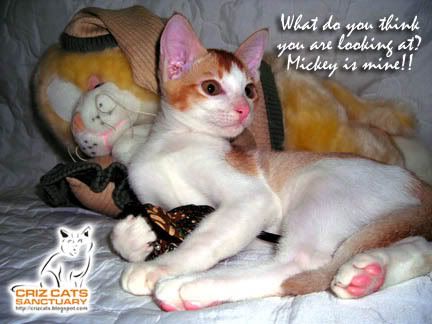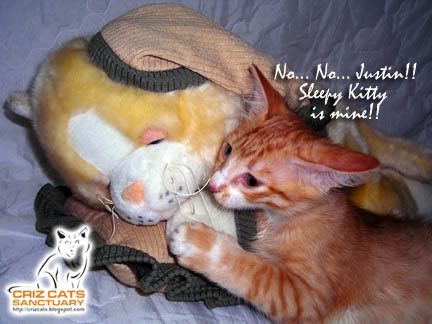 Well, Jessica did not allow them to battle over the Sleeping Kitty. She claimed the pillow for herself… ~sweat~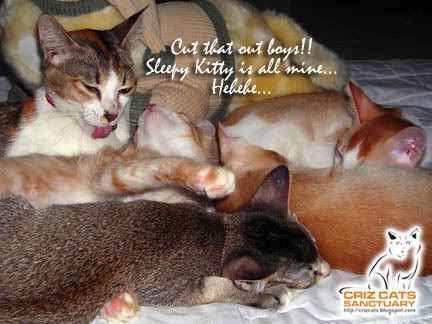 Daddy: Since you guys are so smart in claiming and taking over everything that I ever owned, when are you all taking over the house chores?????