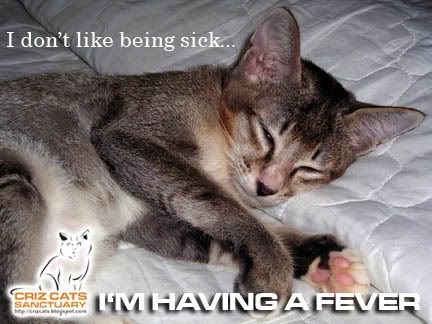 I do not like it when I am sick. I feel so terrible! I can't play at all. The only thing I can do now is sleeping and it's real boring. Mummy told me that I can play but cannot eat any little creatures that run about very fast. I did not eat but bite a funny looking roach and now I end up with a fever. Gosh! Those roaches are really dirty.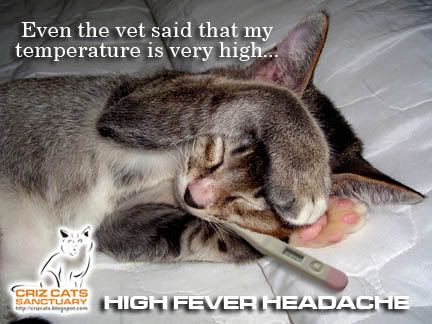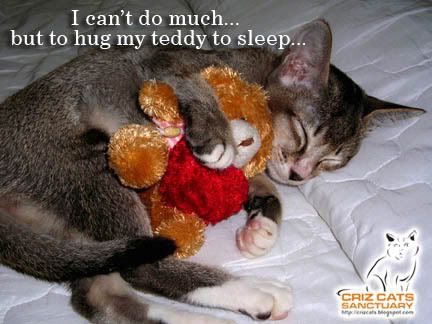 Well, at least there are still some friends out there who still care even they are of different breeds, stripes and colors…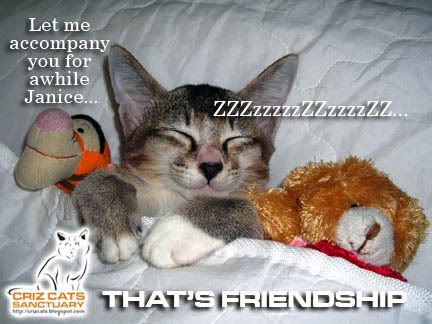 Not forgetting my ever loving younger brothers who will always accompany me in whatever ups and downs that I may have. After all, my family will never stop supporting me. That's what a family is for.
I better stop ranting here or Daddy will scold me for not having enough of rest to rebuild my immune system. Hehehe… ZzzzzZZzzzzZZZ…