If you had remembered earlier, I have mentioned that Jonathan received lots of presents before he came back for his One Year Old Birthday Party. Well, I did get for him and Jessica a present each but I did not expect him to get more from outsiders. What do you think of the presents I got for them? Cute? Those were made out from our local batik designed cloths. They are small and bitable. Let me introduce them to you.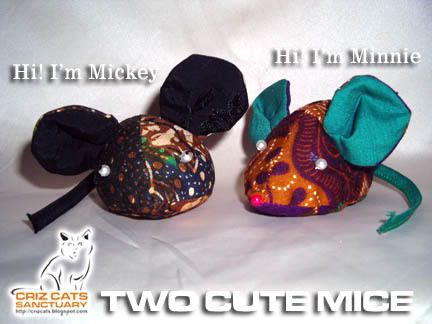 Now come to the interesting presents Jonathan got from the neighborhood, especially from that fat ugly ginger king with a long scar on his face. I better warn you kitties first that the following photos are rated PG (Parental Guidance needed) as they might not be too pleasant for the eyes of babies. Here are his presents:
PRESENT #1: NOSE & TOE MASK
It does take out some hair and skins on the nose and toes.
PRESENT #2: BACK TATTOO
This is a painful experience. It will leave some scars around. Mostly for life!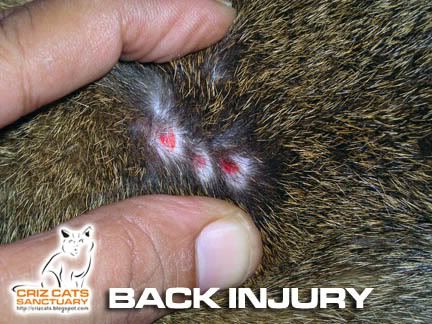 PRESENT #3: TOES REFLEXOLOGY
Mud and dirt could be good for foot relaxation treatment. Sometimes it will have some side effects if cheap or maybe free treatments were taken. Worst come to worst, you might just need to amputate a leg off!
PRESENT #4: BUTT RECONSTRUCTION
I was wondering if there is a need for the reconstruction process. I still prefer the ones I was born with and there is no point in enlarging further. God created us to be contented with what we have - being natural.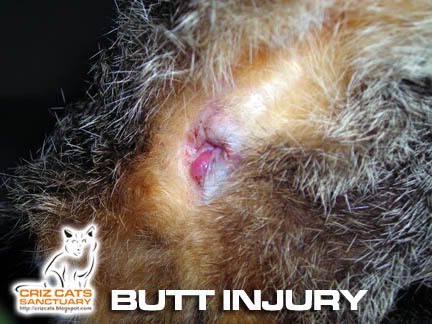 Don't you just love the presents he had received? Now that he has received such "NICE" presents from his so called "FRIENDS", he decided to stay put in the house for some time. Unfortunately, Jessica does not want welcome him back yet. He has not been loyal to her and he is not worth her time anymore. Even his kits are taking him as a recluse. So, what has happened to the Casanova of the J Family? Well, he is back to his old habit of begging for some love and affection from me, following me and rubbing himself against my feet whenever he sees me, pleading me to accept him all over again.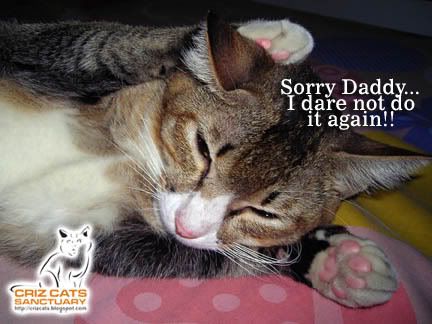 Looking at his pretentious ways, I have only one thing in my mind now and wanting to shout out. "Cut that out Jonathan! I am not falling for your false act ever again! Just look at the medical bill you have accumulated and how are you going to account for that? Go sleep at one corner until you have gained back my trust!"