The link above is where cat lovers all over the world gathered and share their updates on their pets on every Tuesday. Feel free to drop in if you are a cat lover.
It is always amusing to watch the reactions of animals, especially of different breeds and species trying to interact with another. Cat is one species that has the in-built curiosity and would like to find out more about another creature that they had yet to see, especially when the other creature is smaller than them.
Since I have an empty aquarium in the house, my friend had decided to rear an albino hedgehog in it since getting a ferret would be even costlier than getting a kitten. But I so much wanted a ferret because it can play with the kitties. Sob~ Sob~ :P All the juniors decided to stay away from it, except for Mama Jessica who kept on going into the aquarium to steal the food the hedgehog was having (actually those are some puppy food when worm supplies are low). She's indeed a mafia mama… haha! Wasted! I did not get the chance to shoot some photos when she was in the aquarium.
Papa Jonathan initially kept his distance from the hedgehog until one day when he heard some scratching noises coming from upstairs when my friend was preparing to feed the hedgehog with some freshly bought worms. He became adventurous and decided to check on the hedgehog at a closer distance. Luckily, I had my camera fully charged to shoot some photos of the whole incident. The story goes as below: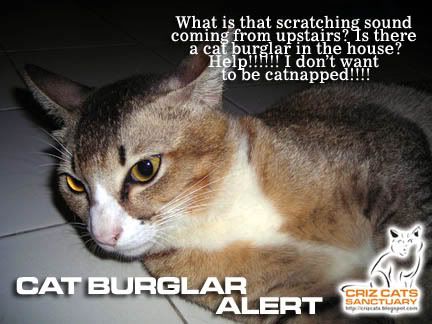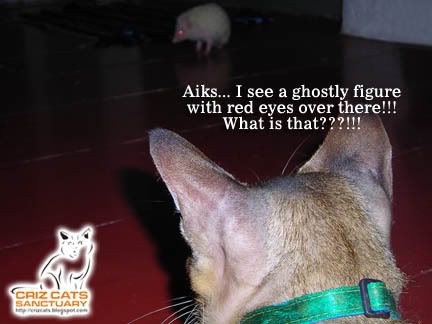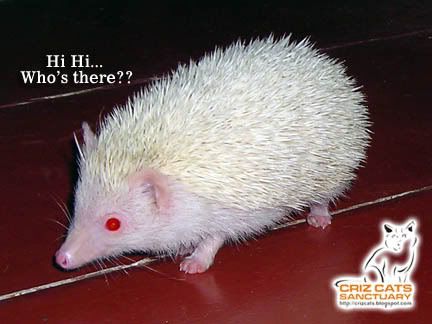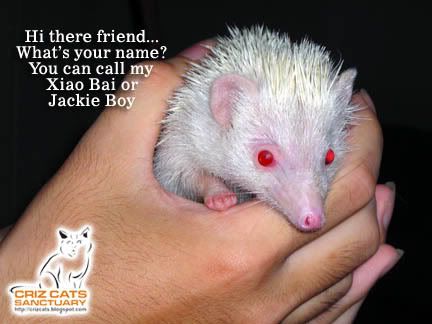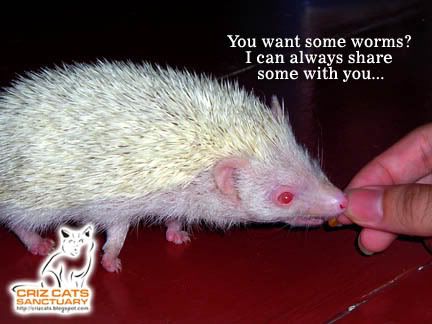 This is the wonder of having a pet at home, what more six kitties, two strays, eight fishes and one hedgehog now. Haha… Life would never be a bore anymore :)