This week's theme is on SHARE ANY PHOTO YOU WOULD LIKE,
meaning I can post up anything I would like to share here.
As you know, most of us have a digital camera with us.
But have you ever wondered why sometimes some of our shots
turned out to be not as we would have expected?
A CAMERA WOULD NOT LIE RIGHT?
There are many scientific as well as spiritual explanations
to our shots but it all depends on what we believe in.
This week, I would like to share on
ODDITIES IN DIGITAL PHOTOS.
These two shots were taken a few years back in Myanmar.
This country was recently hard hit by cyclone Nargis on
5 May 2008 and is in a bad shape of recovering now.
PLEASE TAKE NOTE THAT THERE WERE NO
SMOKERS AROUND WHEN THE PHOTOS WERE TAKEN
AND THESE SHOTS WERE NOT PHOTOSHOPPED!
HUMAN EYES CAN'T SEE BUT BIRDS CAN SENSE
This is a random shot on the noisy and restless birds in the sky.
What do you see?
A dragon or two playing with an orb during sunset?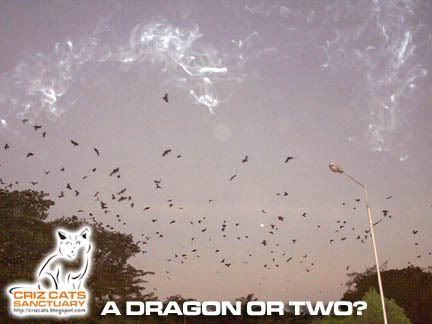 WE SENSED BUT WE CANNOT SEE
This is a shot taken randomly around the hotel area.
What do you see?
Mystical Chinese Monkey God or a flying tiger?
WATER BUBBLES EVERYWHERE
This shot was taken in Penang, Malaysia in February 2008
during a crowded Chinese New Year street party.
Are those water bubbles or spiritual orbs?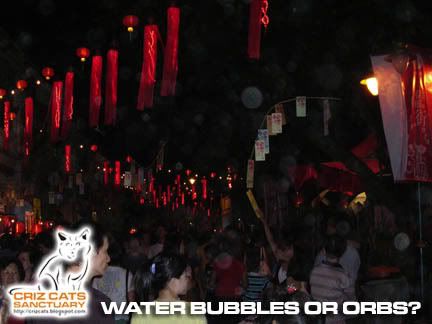 THANK YOU FOR YOUR TIME AND VISIT!
For those PhotoHunt members,
please click Mister Linky above and enter your information for easy tracking.
Thank you and have a Nice Weekend!