This week's theme is on SHOES.
Since Daddy has gone for a seminar today,
I shall be your host. I'm Justin.
I'm going to share with you the life of Mr. Mousey,
who lived in a pair of old SHOES.
Unfortunately, this old pair of SHOES belonged
to the GIANT KITTY… and she doesn't like it!
Mr. Mousey was forced to move out…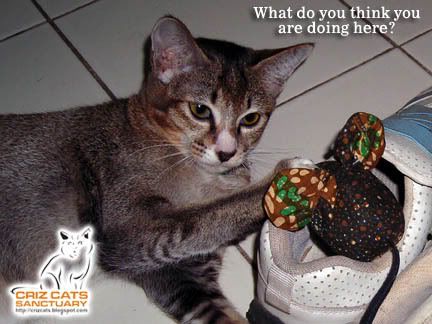 Fortunately, Mr. Mousey found another better place.
It's a pair of new SHOES and it's golden!
THANK YOU FOR YOUR TIME AND VISIT!
For those PhotoHunt members,
please click Mister Linky above and enter your information for easy tracking.
Thank you and have a Nice Weekend!