Tomorrow will be the surprise party and we are ready to party all day long! Before that, we will still need our beautiful rest as we are tired from all the preparations. Can you see our faces? Do you think we looked tired?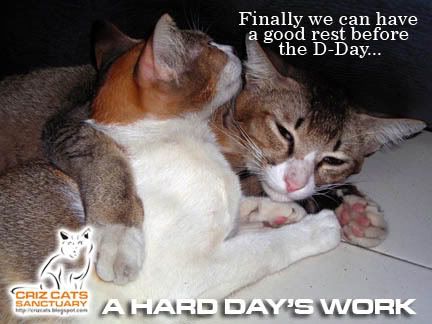 Just look at the kids sleeping. It has been a long week of preparation for them too. In fact, I think Jeremy is so tired that I can hear him snoring very loudly.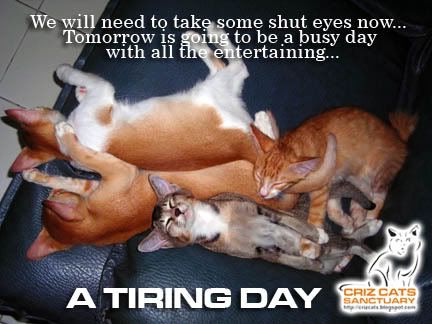 We just had our showers too. We girls would smell like apples tomorrow. As for the guys, they had their share of blueberry. See how fluffy our furs are now.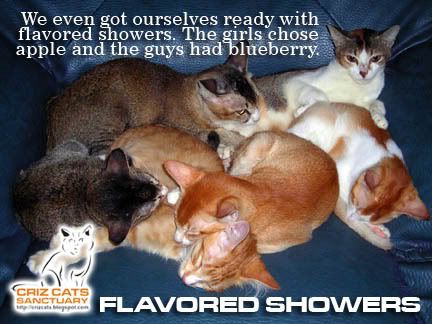 Hmmm… anyone would like to try out these two? :P