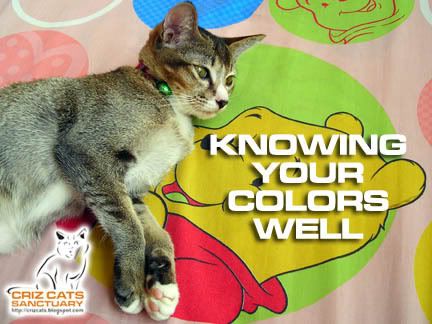 Daddy is busy with his assignments and projects as he will be going off to attend a seminar in another state next week. I would be assisting him to do the post today. What? MIA for 5 days? We are going to miss him! (Psss… we will be having another party too but we promised not to tear the house down, can we not? :P)
Let's start with some serious learning now. It has been a long time since I last took any lessons and let's hope what I know today is correct. The last lesson on Maths was really tough! We will start with the identifying of shapes and colors.
On the top left corner is a PINK circle with a strawberry heart shape. Right above my head is a YELLOW circle with some funny writing in RED. On the far top right is a BLUE flower with a little RED dot in the middle. Right below my left paw is a big GREEN circle with my favorite Pooh Bear in RED.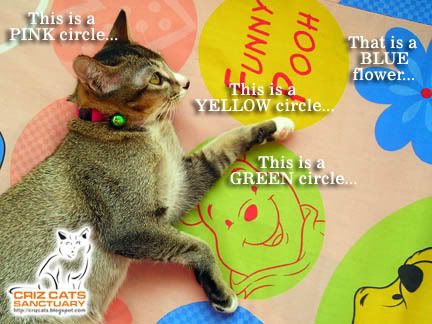 This is a textured BLUE circle and a PINK flower with a RED dot in the middle.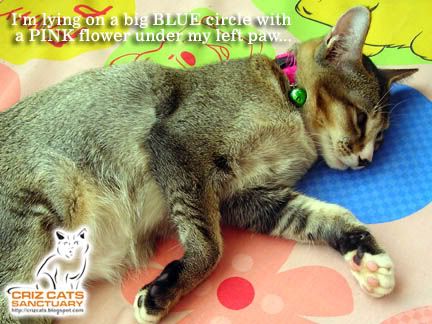 Those teachers are really amazing. How could they ever talk so much and yet never complain about being thirsty? I can't stand it now. I desperately need a drink.
I am going to sleep now. There are so many beautiful colors and shapes that my head is spinning now. See you all during the next lesson. Hey Mr. Tigger... come sleep with me :P